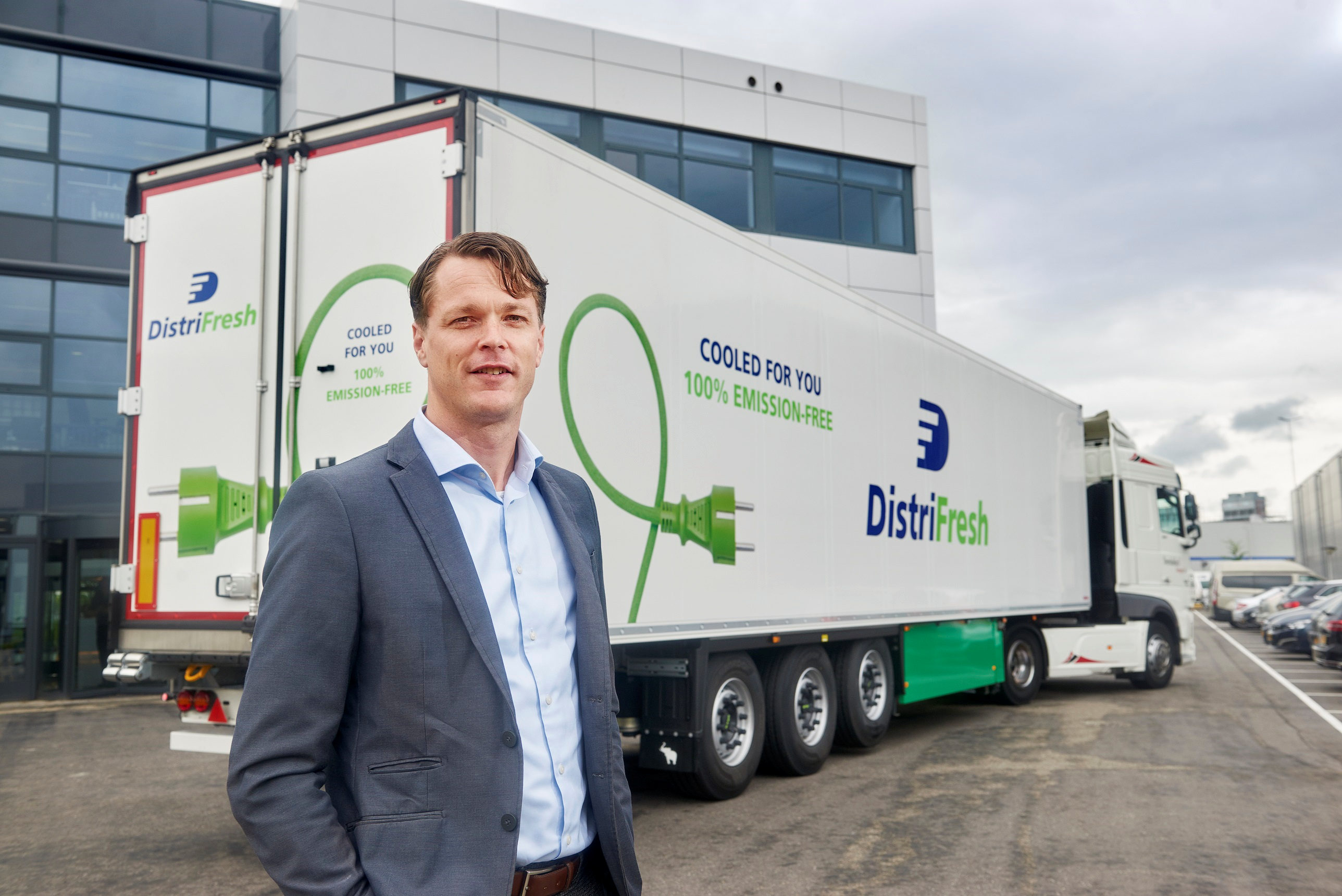 Date: 09-07-2019
Commitment to more sustainable logistics processes
Distrifresh, a subsidiary of Vion Food Group, is taking steps to make its logistics processes more sustainable. An important step in this process is the purchase of cooling trailers with electrically driven cooling motors. This makes the trailer 100% emission-free. The first two of these innovative cooling trailers will be used, starting from July 2019.
Leon Cuypers, Supply Chain Director of Vion Pork: The use of cooling trailers with 100% electrically driven cooling motors is unique in the Netherlands. There are only a few companies which use them. We decided to take this step now. Using these trailers puts us at the forefront of developments in respect of new emission legislation and cleaner inner-city deliveries. The use of 100% electrically cooled trailers by Distrifresh is consistent with Vion's Corporate Social Responsibility policy.
Emission-free journeys
The cooling motors of the trailers are driven electrically, which means that the trailers do not consume any diesel. This makes the trailer 100% emission-free, without any emissions of CO2 and particulates. The electricity needed for cooling comes from reclaimed braking energy. As soon as the trailer slows down, the special axle absorbs energy. The more the cooling trailer slows down, the more energy is absorbed. As no diesel is used, there is a saving of approximately thirty litres of diesel per trailer every day. An additional benefit is that the trailer is silent: electrically cooled trailers produce relatively little noise.
First step
The new cooling trailers represent a first step towards a more sustainable logistics process, says Cuypers. We will monitor the performance of the trailers closely to determine whether we can extend the number of electrically cooled trailers in the coming years.